Post by Regular Army-O on Mar 7, 2010 23:10:15 GMT -5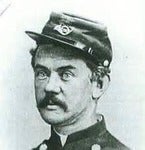 Benteeneast,
You are on the correct path (in my estimation) to "doing Gray" as he would have done it had he had access to the correct data for his time-motion studies.
To all,
Without attribution, Gray states in his
Centennial Campaign - The Sioux War of 1876
, p299, "that the
standard
cavalry walk covered three miles in an hour, the trot six, and the gallop nine." But who's standard is Gray citing? Certainly not the U.S. Army's circa 1866-1876.
A
standard
is devised by the activity that imposes it, employs it, and propagates it in its printed doctrine. What was the Army
standard
in 1876? As Cooke's and Upton's Cavalry Tactics show--Gray's was not the standard of the U.S. Army at the time of the Little Big Horn. Cooke's had been in use by U.S. and Volunteer cavalry since 1862--if not before (IOW the Custers, Benteen, Reno, Keogh, etc.). Upton's version came into effect in 1874 and may have been taught to the newly commissioned lieutenants in the 7th Cavalry at West Point. Cooke's and Upton's Cavalry Tactics place the Army
standard
for the walk at 3.75 mph.
If Gray had been aware of the Army
standard
for the walk as 3.75, he would have acknowledged it. If acknowledged, he would have been obligated to explain why he elected to instead use 3 mph as his default time for the walk in Tables 4, 5, 7, 9, 13, and 14 in Custer's Last Campaign. He did not.
So--we must conclude that he was not aware of what the larger body of learned cavalrymen--from the period in question--thought and wrote on the subject of the speed of cavalry. I have yet to find any contemporary or post LBH cavalrymen in the U.S. or Europe who have ever ascribed a speed to the walk of cavalry as 3 mph--the average of the
standards
cited by cavalrymen across the world is at or around 4 mph.
If Gray had the data he would have used it and his conclusions may have been different than those presented in
Custer's Last Campaign
.
Respectfully,
RA-O