Post by rosebud on Apr 26, 2020 18:19:40 GMT -5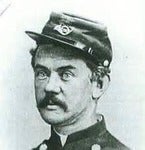 I disagree. I differentiate between speed and rates of travel. A GPS records those and also records moving time and overall time. I think a 2.77 mph has to be an overall rate of travel and includes the not moving time also.
Here is how I use them and is a common accepted practice used for recording date.
Speed - a speedometer reading for the momentary rate of travel
Rate of travel - the ratio of the distance traveled (in miles) to the time spent traveling (in hours) A GPS further breaks it down to overall rate of travel and to moving average rate of travel.
So when I read French's comments it uses both definitions of rapid in my opinion. That being: happening in a short time or at a fast pace. So he stated many days in a row as rapid but on the 25th there was an increase in speed therefore very rapid.
The only way to recreate some differing moving rates of travel is to have start and stop times. I think you will find that is what Fred did in his book.
Regards
Steve
I agree with your overall concept. The only problem is that French does not even hint at any speed you suggest. French never gives a location as to where this speed took place, never even mentions the outfit at a lope. He gives no indication of speed in any manner whatsoever. What French is saying is that they made it to Busby in 2 and 1/2 days. This is farther than many expected them to be able to do.
It is my observation that what French is really saying is that when he used the term ...fast pace.... it is only relative to how far they made it in the amount of time taken.... Simply stated. French thought they did a real good job making it to Busby in only 2 and 1/2 days and with a night march it was impressive to be able to attack the Indians on the LBH on the 25th of June. Total distance and total time are the only relevant factors involved.
Rosebud