Post by keogh on Sept 12, 2018 13:15:36 GMT -5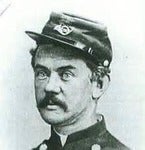 Whether you call it West Coulée or Western Coulée does not change it location and it is Coulée used for the paved road from MTC to Weir where a notch was cut for the road. At the top near Weir the road is also adjacent Middle Coulée which is right below that part of Wier east of the paved road....
Regards
Benteeneast
I made a correction to the map I previously posted of the route you describe above. In the map, I believe the route you describe would be the westernmost (or furthest to the left) orange/yellow dotted line labeled as 'Alternate Route'.
garryowen,
keogh