Post by Clair on Apr 10, 2011 8:34:45 GMT -5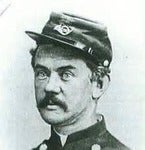 So at what point did they realize they had allowed the whites to multiply to the extent that they could not destroy them?
Why would they want to destroy them?! They had given them a higher standard of living and capability that they could no longer live without (metal, horses, weapons, alcohol, technologies). They also helped them against their historic enemies...so paradoxically, the Euros, and then Americans, also provided them security, or so it seemed at first.
I don't ever get the sense that many Indians ever wished the Europeans had never arrived. I think the Indians wished that they would stay in their place, though, and only helped their tribe and not their enemies.
But at what point did the bulk of Indians realize that the white expansion was inevitable and it was too late to prevent it? Or that they would never be able to join together to prevent it, even if they wanted to? I'm not sure that their inter-tribal communications were good enough to share this understanding. Looks to me like it happened tribe-by-tribe from east and west coasts toward the center.
I don't believe that a chief could sign a treaty that bound those that didn't want to be bound by it. Was there Indian law that would punish those not abiding by a treaty?
I agree, or that sub-tribal leaders that signed it could not speak for other sub-tribes of that group that weren't present. My point is that they KNEW this when they signed all those treaties. I think most American signators knew this too, but chose to ignore it just to get the "legal" point across of the treaties. So BOTH sides knew that the treaties were pretty impotent.
Where was this place that was guaranteed freedom to move about if you were white? Tolerate is not the same as allowing. Predator and prey live in close proximity and the prey move about freely until the predator choses the time and place.

I don't really think the Indians thought of inter-societal or inter-tribal conflict as being "prey vs. predator." More like "predator vs. predator" would be accurate.
Most Indians tribes were much more interested in fighting each other, than fighting the Euros or Americans. The latter were to be used to help them in their main conflicts. This lasted right up until the end...while a couple tribes would ally under the American threat, mostly they still saw the Americans as simply another tribe to be fought, and used them to fight other tribes.
This led increasingly to Americans viewing tribes as "friendly" or "hostile," in nature, not just for the moment, as the years went on. Those tribes that sought our help against their enemies more than they fought us became "friendly." These were usually the disadvantaged tribes, because the big bullies didn't need our help against the weaker tribes around them.
So who were the big bullies by the time the Americans showed up? Primarily the Commanche/Kiowas, Apache, Lakotas, and Cheyenne. Who were more willing to abide the Americans for protection against the badder tribes? The Cherokee, Arikaras, Pawnee, Crow, Shoshone, for the main.
Eventually, it became our moral obligation to protect these weaker tribes against the "more hostile" ones.
Clair