Post by moderator on Dec 6, 2016 14:50:33 GMT -5
I am reposting the information below to the thread on Half Yellow Face, as it contains pertinent information on this Crow scout. Thanks to herosrest and Gerry for providing the information and sources.
------------------------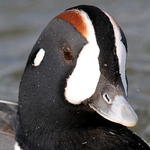 You can find here,
link
Peter Thompson's Bloody Hand or Two Bloody Hands.
While interesting, it appears Enemy Heart (Bloody Hand) went on Custer's trip to the Black Hills in 1874.
Virgil D. White, Index to Indian Wars Pension Files shows Enemy Heart's service as 1873-1874.
Enemy Heart did not serve during the 1876 campaign.
ENEMY HEART, alias BLOODY HAND
service 1873-4
Ref:
Enemy Heart's account
Enemy Heart (Arikara) talks with Welch, Mandan, N.D., Dec. 16th, 1920. Beauchamps (Arikara, with trace of French blood), Interpreter.
"Wherever I go I hear the name Mato Watakpe, and I have come down to see you today. My name is Enemy Heart. I was a scout with Custer that time we went to the Black Hill country."
Peter Thompson wrote,
"one of whom was Half Yellow Face or Two Bloody Hands. He had received this latter name from the fact that on the back of his buckskin shirt was visible the print of two human hands, either put there by red paint or blood."
Within Thompson's narrative he does make reference to Half Yellow Face and HYF actions, particular in association with White Swan. The two Crow scouts in the valley with Reno. That indicates that Thompson did know who Half Yellow Face was. The name given to HYF as Two Bloody Hands was no doubt a name given by the troopers among themselves as they saw the imprints on HYF's vest.
What does the red print of two human hands mean? The person wearing a red hand print has killed a opponent in battle. If Half Yellow Face wore two hand prints, he had killed two in battle. Half Yellow Face was the "pipe carrier" or leader-chief of the six Crow Indian scouts for he had participated in and lead more war parties in the past than the other five Crow scouts. Lieutenant Bradley, Gibbon's Chief of Scouts enlisted HYF, giving him the rank of corporal. He received a military coat with corporal chevrons which he wore during the remainder of his life. On the 25th, some time after the Officers Call, HYF removed all his army and painted for battle. Probably with his vest.
Gerry