Post by herosrest on Nov 24, 2015 18:50:57 GMT -5
Red Bear's account in the Arikara Narrative, tells of a group of 10 troopers who were unmounted in riding into a ditch which he skirted. In considering his account, it has a comical aspect and almost tongue in cheek, but for sure he was spooked and did not want left behind. It is one of the best Ree tales of the fight.
archive.org/details/collectionsofsta06stat
from p121.
So, there is one group, to consider what happened?
A second matter stems from Benteen as he approached the valley, and elected to move onto the bluffs after Reno.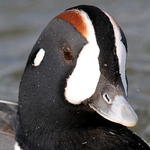 From the New York Herald, August 8, 1876 -
About three miles from the point where Reno crossed the ford I met a sergeant bringing orders to the commanding officer of the rear guard, Captain McDougall, Company B, to hurry up the pack trains. A mile further I was met by my trumpeter, bringing a written order from Lieutenant Cook, the adjutant of the regiment, to this effect: "Benteen, come on; big village; be quick; bring packs." and a postscript saying, "Bring packs."

A mile or a mile and a half further on I first came in sight of the valley of the Little Big Horn. About twelve or fifteen dismounted men were fighting on the plain with Indians charging and recharging them.

The body numbered about 900 at this time. Colonel Reno's mounted party 'were retiring across the river to the bluffs. I did not recognize till later what part of the command this was, but it was clear that they had been beaten. I then marched my command in line to their succor. On reaching the bluff I reported to Colonel Reno and first learned that the command had been separated and that Custer was not in that part of the field, and no one of Reno's command was able to inform me of the whereabouts of General Custer.
thelbha.proboards.com/post/68754
Because Benteen annotated the skirmish line to a published sketch of the valley made during the recovery of Officers remains in 1877, the group he saw fighting a year earlier are important to recognise and locate. Was it Benteen who located the skirmish line for Maguire? I believe that the sketch was used at RCoI, besides the map.
lbha.proboards.com/post/114217
lbha.proboards.com/post/114202
lbha.proboards.com/post/114196
As with everything Lima Bravo - a snowball that rolls.
For those who really enjoy the LBH third degree with honours (rather than diploma), study of Young Hawk's account of the battle in the Ree Narrative (linked above) instructs that Half Yellow Face and five other scouts including Young Hawk; who discovered the hostile camp for Reno on 16th June, but missed its trail at Mizpah Creek on the 11th! (ouch); were fighting in the timber when we assume Benteen was near Ford A. No mistake on this.
Click - mind your thumb! >>>
img2.libreriauniversitaria.it/BUS/300/646/9780788436468.jpg