Post by benteeneast on Aug 16, 2015 8:32:57 GMT -5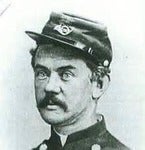 The Crow's are no help with some calling it Reno Creek at the Real Bird reenactment and a visitor calling it Ash Creek. On page 113 of my Montana Atlas there are 5 Ash Creeks and only 1 Reno Creek. That would make 6 total Ash Creek if the name changes. Two of the current Ash Creeks are in close proximity of the battlefield.
If new persons are trying to look at a map for Ash Creek I think the first they would see is the Ash Creek draining toward Busby. We know that Custer was near Busby and it would appear on the map to be a route similar to going up Davis Creek.
Another naming issue. If you use a Garmin to navigate the Reno Creek Rd is renamed Davis Creek Rd.
Also if you use south fork ash creek you will find it as a road name south of the Rosebud Battlefield.
Regards
Benteeneast
I am aware of the Ash Creek name issues. I believe you have posted this info before in another thread.
It's just that I personally have a real issue with going along with anything named after or in honor of Marcus Reno. (Well, I reckon a large saloon would be ok?)
BTW: Is Reno Nevada named after him?
Thx, A10ACN
I get that A10 and another unique name could be the answer. For whatever reason the Reno Creek name stuck and has been used by the state of Montana, locals, and many writers. If you read about south fork Reno creek in a book about the Rosebud battle it is a lot clearer where they are talking about than south fork ask creek.
The Ash Creek running into Busby bothers me because it is so close to Davis Creek and runs into Busby.
Part of our trip this year we drove up SFRC and turned on SU road. Little did we know that the GPS would call every road we were on SU road. It took awhile to figure out how to get across to Reno Creek road going to the divide but we made it. The Reno Creek road is now named the Davis Creek road in the GPS. The only portion called Reno Creek road anymore on the GPS is after the junction and heading toward the Miller ranch and highway 212.
I asked a Pretty On Top where he lived and he said Reno Creek road. I asked if it was Ash Creek and he said no that was on the other side (across the divide) pointing toward highway 212. He finally hid his beer with a newspaper while we talked along the road. I suspect he was figuring out my line of work. Way to late but it didn't matter.
Regards
Benteeneast