Post by keogh on Jun 9, 2015 22:25:49 GMT -5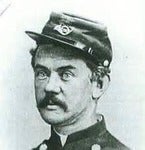 It is possible that Custer could articulate why he deviated from the order and provide his sufficient reason to do so. The order was clear in this instance that Terry believed the trail would turn yet he wanted Custer to continue up the Rosebud.
"He will, however, indicate to you his own views of what your action should be, and he desires that you should conform to them
unless you shall see sufficient reason for departing from them
...."
So what evidence are you offering that Custer had sufficient reason to deviate?
That this was an order was made clear by Custer to his wife so he clearly viewed the desires as an order. What do you think Terry meant by stating he wanted Custer to continue up the Rosebud even if the trail turned as he thought it might? Why even put such a specific desire in the order?
Regards
Benteeneast
Of course, only Custer himself could answer that question, but whatever answer he gave would be sufficient reason as Terry left its discretion to deviate from his suggested plans entirely up to Custer. The fact is that Custer did not need to justify his reasons for deviating from Terry's suggestions. He only needed to "see sufficient reason for departing from them." The sufficiency for doing so would lie with Custer, not Terry.
From a purely speculative viewpoint, however, I would suggest one possible reason that would provide sufficient reasons for Custer to depart from Terry's flawed plans (as pointed out so well by Walter Camp). And that reason would be the freshness and location of the trail where it was found to cross the divide. Neither Terry nor Custer knew exactly how fresh that trail would be, nor that Custer's command would be only 23 miles away from their objective when it was discovered. If Custer felt that had he continued
north
south (thanks Robb) along the Rosebud with the village being so close at hand that his chances of being discovered was significantly increased, then he would be fully justified in following the course he actually took.
Again, we can speculate on this all we want, but it was only Custer who needed to justify his sufficient reasons, and that, only to himself. For whatever reasons, Terry wisely chose to give Custer a free hand in deviating from his suggested plans if he saw fit to do so. And Custer saw fit to do so.
garryowen,
keogh