Post by herosrest on Nov 4, 2018 13:20:02 GMT -5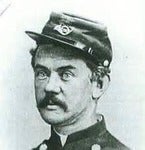 Top rate of travel for even the ammo only pack mules is around 8 mph. A horse riding from Weir takes 16 minutes to reach LSH at a gallop. There is no way a mule can reach the Calhoun Area within .5 hours from the morass or Reno Creek.

Since this conditions under fire, I believe there is no way an obvious ammunition carrying mule makes it across MTC. Benteen could not travel any faster than the slowest ammunition mule.

As far as Benteen riding to Custer under fire exactly where would he ride? Martin was within 600 yards of the LBH river when he was sent. So the range of choices from egressing MTC is from West Coulée to SSR.

We know Custer was engaged as soon as exited MTC but not by sufficient force to fix him in place. Add the time it takes for the rest of the Cheyennes to get ready and it is game over for the spread out 5 companies.

I don't think Custer ever saw the Cheyennes until the Cheyennes crossed the river. He opened a frontal attack on the Sioux end the village and most likely thought he was moving to the flank and rear of the Sioux. Instead he ends up with a second frontal attack with the Cheyennes. Regards Benteeneast
This is one of the battle's crux and potentially crucial in determining what you think did and didn't happen if you haven't already or have but haven't really or if you retain an open mind about events, or why they matter, if they really do.
The thinking about what happened has evolved and is doing so again in returning to examination and eventually acceptance of northern fords to the west and a mile and more distant from the Cheyenne tipis in the valley, being somehow important. Perhaps Custer was shot at those northern fords to the west of the hostile camp and this is important because a message from two or three miles further up the river would take twice as long if not more to reach Reno than would one from where trumpeter Martin rode to Benteen from.
I point out though, that the northern fords theories have been in erroneous existence since at least the late 1920's and that the use of Deep Ravine by hostiles to reach Custer's Hill was a matter of military intelligence assessments back to at least 1877 and probably 1876. The likes of Bordeaux and Burdick published little known insights which contributed to the modern misunderstandings that Marquis and Kuhlman stand acknowledged for. We know from Benteen's loosly tight lips that the whole truth and nothing like it ever emerged from him and that the original military theories og clockwose, anti-clockwise and both were but little more that intuitive foreplay for what was to come.
As far as Benteen riding to meet Custer it is entirely reasonable to assume that Benteen would not leave the pack train behind even though it was not his responsibility. However, he did. Twice! So, real world debunks that idea for what it is. Much of what is discussed here about the downriver fords suppositions has emanated from the work of Khulman who developed the Custer battalion's onto what is recently described as the Battle Ridge Extension where the CBMHA wished 'their' plot of land (on the ridge extension) to be developed with state and national funds as the new rest facility. This is the organisation which was booted (so to speak) out of the bookstore at the battlefield by Superintendent Baker and obviously covet its return and more.
Kuhlman's theory, is that dinosaurs are thin at both ends and fat in the middle and that at Little Bighorn, Custer hunkered down and then RODE (advanced or retreated - take your pick) TO GO TO BENTEEN when Weir arrived on Weir Peak which got the five companies wiped out.
I find that Custer's fight at Waynesborough is more instructive about his tactics and ability and suggest that he entirely expected a stand up fight which he could win and that just as Custer was referred to as stupid by a one time Battlefield Superintendent, it is far more realistic that that hat sit on Reno's head to replace the one which he lost. Terry did not immediately go after the hostile exodus from Little Bighorn because Reno lied to him about what happened there in that seven companies and the packtrain were under siege by thousands of Indians WHILE thousands more wiped out the five companies with Custer after Custer was cut off by the enemy forces which Reno set free to attack them.