Post by Clair on Apr 17, 2011 10:57:31 GMT -5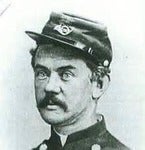 Aye, that is the crux of the issue here, and a very important one to examine this battle. That is what inspired my initial study here, with a survey of all the Warrior testimonies of the percentage of where they are each found in four areas: With Reno on the bluff, with Reno in the valley, no Reno but in the village, and no Reno but already on the east bank (ala Wolf Tooth).
What does that study tell you?
White Shield (Cheyenne)states he was fishing with Blackstone when he rode back he joined Lame White Man. He also rode with Roan Bear, Bobtail Horse. That is more names then you listed going after Reno. I don't doubt a young 22 year old Cheyenne got ready quickly along with a some others.
Yes...if we have more stories than Michno offers we should add them to that chart. Tell me where to find your above testimonies and I'll track them down and add them.
I do not believe that half the entire warriors went after Reno. They others came from other places, got ready and joined the battle later.
That is a good thesis to be proved. So what indicators lead you to believe that a significant majority of the Warriors did not attend the Reno fight?
Conversely, that there was a significant portion of the Warrior force still in the village area to oppose Custer's advance at Ford B? And for this force, we would not count Wolf Tooth's band, which was not blocking the way into the village at all, but was just skirmishing on the column's rear as it went down MTC toward Ford B.
I suspect from the Cheyenne end of the village you could see Custer on the bluffs just as well as the troopers below could see Custer.
What leads you to believe this? Are there Warrior accounts saying so? Do we need a list of accounts of the first sightings of Custer's column as it approached the village down MTC?
Just framing the important questions for investigation, here...anyone welcome to join in!
Clair
PS...wait, lets start a separate thread for this important investigation...