Post by benteeneast on Feb 7, 2014 8:38:25 GMT -5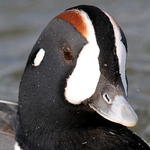 www.thefreedictionary.com/heard

Yes, when I read that argument, I chuckled out loud and thought, "Good grief, you can't be serious." When someone is determined not to believe something, all the evidence and logic in the world won't sway them.
You know, something rather striking about Reno's report is that Reno makes it sound like going to help Custer was his idea, that he in fact ordered the movement, that he made the movement in response to hearing the firing and "knowing" it had to be Custer, and he implies that he made the movement as quickly as circumstances would allow.
But, in point of fact, Reno did not want to move toward Custer at all (or wanted to wait until it was too late so he could quickly turn around and return to the hill); Reno only moved out when he shamed into it after Weir and then Benteen departed; Reno, incredibly, wasted some 20 minutes of crucial time on what Liddic correctly calls a "bizarre" trip to go look for a friend's body when he should have been moving toward Custer; and Reno refused to allow Weir to move toward Custer and argued furiously with him over the matter.
At the RCOI, Reno floated the excuse that he had to wait for ammo because he was short on ammo. Liddic dissects Reno's tale that he was concerned about being short on ammo. Liddic doesn't believe the amount of ammo had anything to do with Reno's reasons for not moving out right away. That's interesting because the RCOI recorder, Lt. Lee, likewise voiced suspicion about Reno's ammo excuse.
That statement was timing and should be obvious that Reno stated he moved toward Custer and then writes in his report "we heard".
Even if I didn't make it clear enough the following should have made it clear.
So even you would agree that you would have to ask Reno what was meant by "we heard" to clarify what he meant in Reno's report and since it comes after he says he moved toward the village when did "we" hear the shots and specifically when did Reno hear shots if he did hear shots.
Regards
Steve