Post by fuchs on Nov 27, 2013 15:48:00 GMT -5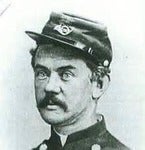 The data was taken from Gregory Michno's Encyclopedia of Indian Wars Western Battles and Skirmishes 1850 - 1890. The book is currently available.
The parts of that book that I was able to access via google books clearly shows that this is simply a condensed version of the Army point of view of the Indian Wars.
Without any meaningful analysis of the reliability or quality of the sources used, or giving any details that might help the reader in getting an idea on those issues for himself.
He basically asks the reader to "trust me (or rather the Army)", and at the same time gives good reasons to suspect hat most of the stuff in there cannot be taken at face value. Your "hundreds of Whites killed for no Indian casualties" would be one of those reasons.
I do not see the point of purchasing it.
You find lots of accounts where there is a white total killed and no Lakota listed as killed.
Could you be so kind of naming even one or two of those "lots" of battles were Lakota supposedly killed "hundreds of Whites" without suffering casualties of their own?
Or do a misunderstand you once again, and you simply added up all the cases where Michno list Lakota killing Whites with no Indian casualties?
If you get to "hundreds killed Whites" this way, it wouldn't surprise me at all. That's the way Indian prefer to fight if at all possible, maximum amount of damage inflicted, for minimum casualties.
And they had the mobility and awareness allowing them to pick and chose their fights in lots and lots of cases.
It is clear to me that if you only accept low numbers in all fights than of course it would support a lower total population possibility.

I don't only accept low numbers in all fights, but the few high profile cases were some detailed accounts are available from the Indian side, there is almost invariably the most plausible conclusion that indeed the numbers were on the low end.
This led me to conclude that most of the traditionally accepted numbers on Indians involved or killed in fights might be inflated.
One instructive example would be the Washita. From what I have read it looks like this:
The camp had some 50 lodges, and was unlikely to contain a significant number of excess single warriors; estimates of the number of people were in the 250-300 ballpark. Many got away.
Let's be generous, take the higher number, and the "everything and the kitchen sink" warrior fraction of 30%, and we get at most 90 warriors present there.
Custer reported 103 killed "warriors", and didn't mentioned women and children killed. (Apparently he simply added up the estimates given by his officers on enemy casualties).
There are quite a lot of different Indian sources giving number around 15 killed warriors and 30 killed including women and children.
(The captured women gave a number of 16 warriors, only days after the battle)
A few days after the battle, about 30 Indians "buried" in the remnants of camp were found.
In my opinion it fits together fairly convincingly.
This is completely independent from my conclusions regarding the total Indian population numbers. Before I had looked into
Centennial Campaign
, I had basically no idea.
But the data presented there and in Brays paper, in addition to what I have seen of the Crazy Horse and Sitting Bull surrender counts again left as the only plausible conclusion number right at the low end of what was floating around in "popular history"
This is not simply me swallowing Bray's and/or Gray's interpretation of the data, I have quite a few different opinions in some details.
When someone describes the total that they observe in detail by names that would exclude all those that they didn't observe or had knowledge of.

Obviously.
But only in the very largest fights, where multiple tribes cooperated in large numbers, and/or if the fight was spread out over a vast area or the terrain was very difficult would might be a major problem.
In the vast majority of fights the warriors would be from closely related groups. Indian society is
all
about relationships.
In one tribal faction of the Lakota or the Cheyenne basically everyone would know everyone else, and would know about any even halfway important event. A warrior killed in a fight or succumbing to his wounds later would be news that spread basically everywhere within a few month at the latest.
And each tribe would again be interrelated with his close neighbors, and get to know the most important events.
On the other hand, there were groups within that Arapahoe-Cheyenne-Lakota Alliance that wouldn't know much about each other, and were supporting each other because "the friend of my friend is my friend".
In cases where such distantly related tribes fought together, the effect you mentioned would very likely lead to cases of incomplete casualty lists.
In yet other cases, the account might simply omit some or all casualties from other tribes.
So, as always, one has to look into the specifics of each account and compare different sources.
The wagon box fight is again a good example. According to what I have seen, the warriors were mainly Minneconjou, with smaller numbers of Cheyenne, Oglala and Sans Arc. Those groups were close to each other in the Bozeman Trail war, though obviously most of the Cheyenne would not be as close as the Lakota to each other.
This fight was fairly static, the warriors were not in any hurry to leave the battlefield and left together.
The fighting was mainly happening at one area at a time, and most Indians would either have been in this location or were observing what was happening there.
Most of the killed and wounded were Minneconjou, one Cheyenne was killed, one Sans Arc was wounded, according to the White Bull account.
Red Feather, probably the Oglala related with Crazy Horse, gives 5 killed and 5 wounded Lakota, but omits the one Cheyenne.
Hyde gives again 6 wounded, 6 killed in total, although he didn't give his source, as usual.
Grinnel has in addition a fairly bad Cheyenne account, which was probably second or third hand and gives 1 Cheyenne and 2 Lakota killed.
I think it is much more probable that those accounts indeed refer to the same 6 killed and 5 (or 6) notably wounded warriors than to assume that for this relatively compact and static fight all those casualties are indeed different, and and/or omit the yet again 3, 5 or 10 times as many in additional casualties necessary to get to Powells "at least 60" and hundreds wounded.
A even more more instructive case are the LBH Indian casualties. Here there were lots of groups some of which didn't knew each other very well.
In the 30+ Indians casualty accounts compiled by Hardorff, there are two cases of exclusive Cheyenne casualties, several cases completely omitting Cheyenne casualties, and one or two cases where the northern Lakota factions might have been omitted.
Yet, we have the overwhelming majority that clearly refer to Lakota as well as Cheyenne, and agree very, very well in the total number. In the cases where the casualties are tabulated for the different tribal factions separately, the accounts agree very well down to the single factions, too.
The "high" outliers that ARE there, are overwhelmingly from immediately after the battle, from Indians that fully expected that there was some revenge in the pipeline, and might have tried to appease the Whites by "admitting" large casualties of their own. The comment regarding many, many wounded dying "for weeks" are also from those accounts.
In contrast, accounts of that period from Canada, for the time safe from revenge, are in line with the later accounts of about 30 killed, and only a small number of wounded dying later.
Especially the Cheyenne number is as bullet-proof as anything regarding "Indian numbers" of that period can get.
Yes, the Lakota numbers and the total is not as certain as the Cheyenne number, no doubt.
There might be a handful of missing casualties, especially from the minority tribes, Yanktonnai, Santee, Brule, Two Kettle, Sihasapa.
But all those together had probably a smaller number than any one of the main faction there, Oglala, Miniconjou, Cheyenne and Hunkpapa.
According to Fred's list of
known
warriors,
much less
than any of the "big" tribes. It's implausible that more than maybe half a dozen warrior casualties are lurking there.
It fits very fairly convincingly for someone approaching this purely from data-based analysis.
Again, before looking into
Hokahey!
I had no idea how convincing the data regarding the "low" number of Indian casualties was.
And I was blown away how good it is, and confused how anyone can look at that data and come away unconvinced that this "31" is likely very close to the real number.
Especially the 7 Cheyenne look very much "beyond reasonable doubt", and I am very curious which method(s) Fred has employed to refute Hardorff in regard to the number of killed Cheyenne.
The data presented in
Participants
doesn't refute it, it is completely in line with what is presented in
Hokahey!
.
My conclusion is that there is a real possibility that there were single warriors present at the LBH battle,
I do not disagree there, I just see no evidence in the available data that they could have been more than in the low hundreds, at most.

there is sufficient range within the population guesstimates to support my opinion, there is an artificial age restriction for "warrior" when in close proximity of a village.

My opinion is that there is not sufficient data to suppress the total number below 2,000 potential fighting individuals. My current estimate is around 1,800 warriors regardless of age, sex, race and increasing in numbers the closer the distance to the village.
Strictly speaking, I'm not even in disagreement with you here

I'm only fairly sure that about 500, possibly a bit more, from those that could have fought didn't enter the battle in any meaningful way.
If Custer somehow had managed to back the Indians into a corner, likely close to 2000 could have fought.