Post by benteeneast on Apr 22, 2018 11:41:39 GMT -5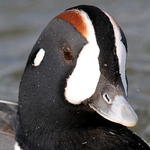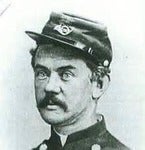 If you think the Company Commander had no obligation to see if the training met mission essential tasks needed for their company you are wrong.
Seems to me in my experience that the officers know what is necessary to have battle ready soldiers and monitor the progress of the company. My observations were that NCOs carried out the training but when it came to practical demonstration that a skill was learned you could see the officer monitoring.
If you joined the Army after the CW you may have done so to have a job. I suspect that immigrants were not in the Army to defend the county to the same degree as those that volunteered in the CW.
7th Cavalry's officers were amongst the most experienced and able warriors upon the 19th Century planet in 1876. A large component of the regiment had confronted Sitting Bull two years previous. What we know of the morale is that it was high (good). Reno and Benteen and Moylan expressed having had concern with the regiment being divided. So, they all understood what was in prospect when Custer had ordered the attack.
We are askew across the training issue is the respect that I expressed the view that CYA took place in many ways and at many levels. That is a simple and ever present reality.
The motivations of participants would have differed from that existing to motivate God's work during the ACW.
Reno was second in charge and had never fought Indians. Custer was in charge and had never fought against Indians in numbers greater than his own who were willing to come out and go the offense. A portion of those same Indians had fought Crook and forced him to retreat to resupply. Crook's force was substantially larger than Custer's. Officers experience in the ACW is not always helpful against Indians.
I think Custer and therefor all of the rest with less Indian fighting experience thought all they had to do is catch up to the Indians and prevent them from fleeing. Not one soldier with Custer had fought against a force of Indians this large that were willing to flee. You have stated that Custer used a proper tactic and if the Indians were not willing to fight and fleeing that could be the truth. If they are willing to fight then all 12 companies in overlapping fields of fire would produce better results. Custer's tactics failed which is obvious. I place more emphasis on lots of Indians willing to fight as the determining factor. Second would if the Indians chose to fight the 7th was not battle ready to have divided with separate battallion commands that were not under control of Custer as the regiment commander.
***I am sorry BUT Benteen was ordered to go to Reno in the valley. This is confused by several factors related to timing, crassness and in some students it is just blatant misrepresentation. I'm glad you have raised the confusion about the orders and Custer's intention.
When the order was written and sent - Custer intended to cross the river into the valley. This is a fact and as solid as it gets. Custer intended to cross the river and fight in the valley. He had no intention to go trotting miles further downriver.
Therefore, if Custer intended Benteen to go to MTC over the bluffs then he was the dumbest SoB who ever wore a uniform. He was not that and Benteen was sent to support Reno. He was slow and in consequence Reno could not see support on its way to him. The battle was lost in consequence.
You don't have to be sorry. That is your opinion but the words support Reno in Valley are not there. Your assuming what Custer intended. Custer never changed from wanting to cross the river in my opinion. It was lots of Indians willing to fight that prevented him from crossing. They did so without any help form those Indians fighting Reno. I think we can agree that CIL was not left to wait for Benteen but for different reasons.
I stand by my logic and the reality of Custer's intent for Benteen to move quickly to Reno's support. No point taking it further. We do not know why the attack across the river by Custer's command was not undertaken against one Winchester, six bows and arrows and some Cheyenne grit.
I think you have a great opinion and so do those officers that have read the order and state there opinion is to go to Custer. They use Keogh's location as waiting for Benteen. So if you think Benteen is to cross the river at Ford A wtf is Keogh waiting for. Another opinion is that all 5 companies moved north and that Keogh was in the lead. I don't eliminate any of the opinions as of yet. Your opinion that Benteen was to cross Ford A is in conflict with Keogh's location and Calhoun.
***The Cheyennes were threatened by the soldiers opposite their village at the mouth of MTC and Deep Coulee. The move towards Calhoun Hill and LSH occurred after Reno's disaster in the valley.
Cheyenne were getting their horses across the river at Ford D when they observed Custer moving north where Custer was intending to get around the Big Village. There were also some Cheyennes that may have crossed at Ford B. There were also Indians that never participated. The Cheyennes that moved around BRE are the ones that stopped Custer from crossing the river either below CR or in flats near Ford D. Custer was not caught from behind and stopped at LSH. He went past LSH both on BRE and CR and there are artifacts at Ford D near Willy's Bend.
The western artifacts have been mulled over by us. I do not see what you and those on the ground do. The site was contaminated in June 1876 and the following year.
The movement towards LSH began after Reno retreated from the valley. The 20 minutes or more delay by troopers took place at MTC, DC, NCR. The only acceptable alternative is a battalion moving towards western fords and being recalled as word of Reno's retreat and jeopardy was delivered. There is no evidence for this. Such would indicate that Custer relied upon the trusted tactics of Washita and Benteen's march to the left is then suspect.
Custer was fighting before Reno left the valley. Martin states it and so does Thompson. Within 35 minutes of reaching Reno Hill Edgerly states he moved toward MTC. They observed the last of the fighting and Edgerly testifies that he heard shots coming from the Big Village most likely in celebration of defeating Custer.
***What Custer was doing was perfectly sound and especially so with having seen a village without the warriors present. That they proved to be asleep rather than absent raping, pilaging and robbing the Crows was unfortunate. That's the way it went. Custer attacked by the book. Had Reno held the valley and Benteen arrived promptly, we cannot say what would have happened to the hostile will to win. We do not know why Custer did not carry through his plan and cross the river into the valley to fight. All we really DO know is that Benteen was late and Reno ran.
Tactics are a choice and you have to have the skill sets and mission essential tasks needed to be successful. Tactic choice is never sound if it didn't work. Miles stated he understood what Custer was attempting to do. I think we all understand that so that is no great revelation.
Custer did not see a sleeping village when he deviated from following Reno across Ford A. That decision point was an error in my opinion and the following decisions even if "perfectly sound" orginate from the wrong decision made in Reno Creek to move to the bluffs.
Custer saw a sleeping village from the bluffs with Martin with him. That is testimony from RCoI. He saw a quiet sleeping village before Reno began his advance in the valley.
Regards
BE
Be well
HR
Agreed that Martin stated that but we know that is not true. 800-900 Indians responded from thier sleep before Reno can move down the valley? The Indian guards on the east side of the river were asleep?
Custer was well committed to the NOGO terrain features he was putting between himself and Reno long before he saw any sleeping village. You need to ride from Reno Creek to Reno Hill to see how committed Custer was from there. That steepness caused Thompson's horse to quit. That horse had traveled all the way from FAL and horses don't like to be left behind from the herd. Once committed he continued on with the only thing he could do. That being trying to find a way to attack the Big Village. What he found were lots of Indians willing to fight and they crossed the river to meet him.
Custer should have been with Reno and moved around Reno's left flank and attacked those sleeping Indians don't you think? Instead he allows lots of Indians willing to fight prepare for battle. I don't think Custer ever saw the whole village and certainly not the large numbers of Cheyennes getting thier horses to prepare for battle.
Regards
BE