Post by strange on Jan 26, 2013 17:25:29 GMT -5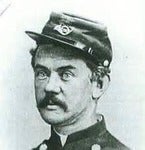 Frankly, I think the 1860 army is better than everyone. It was large, diverse, well funded, very passionate, and with far less restriction and constraint on what they were allowed to do. No army before or since has ever matched up to what we had with the Civil War model (for both north and also the south I might say). Technology has advanced, but that is all. We've also had a lot of great armies since then, but there's been too much geneva convention, too much politics, too much intelligence blithering, too much pickyness with how soldiers are selected, too much castration on officers, too many of our own leaders shooting us in the foot with things like "rules of engagement" (thank you Kennedy). Etc, etc.
The civil war armies were given the order to fight, the commanders were rewarded for being more aggressive rather than less. People from many diverse backgrounds were able to serve and make use of themselves. Total War was allowed to be implemented by Sherman, Sheridan, and Grant. And everything, on both sides actually, was well financed.
Put it this way... look at Stonewall Jackson compared to William Jerry Boykin. Two men of God who hold their faith very seriously. The modern one (Boykin) almost got turned down at the door for being "too religious". The modern one is crucified in the presses for saying bad things about the enemy. The modern one was muted out of the Black Hawk Down movie and not put in there as a character even though he was a very prominent person serving in command there.
The older one (Stonewall) was thee number 2 man in the confederate army, undefeated until his death, and NEVER forgotten.
We have quite a few things to consider about how our modern army and our modern civilization is being run. In the meantime, the Civil War Armies were awesome.
Strange