Post by keogh on Jun 6, 2011 14:18:00 GMT -5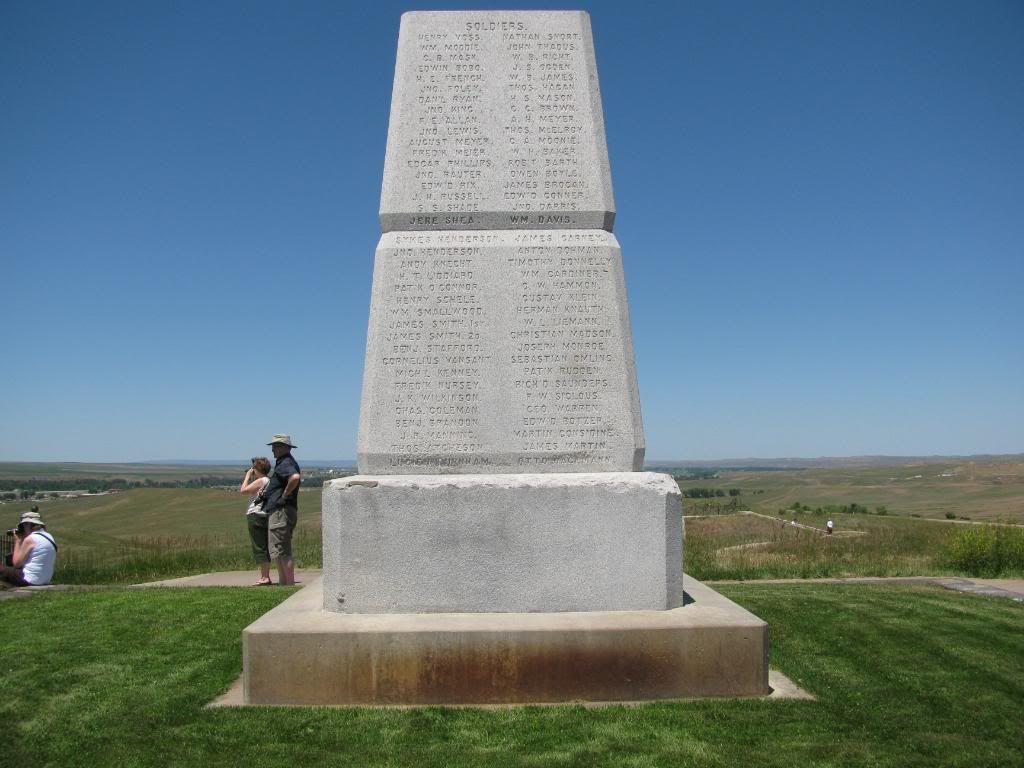 However those in the valley plain would be and were exposed to fire from the benchland bluffs once the NAs began to use them effectively. Along with the NAs circling around the benchlands and coming up to Reno from the south. A way to thwart such NAs counter moves would be to keep moving down the valley and/or have a force in reserve to move over to the bluffs.
bc, no need to worry much over fire coming at them from the benchlands. They were roughly 2000 yards west of the Garryowen Loop. As Reno's skirmish line was only 250 to 300 yards west of this loop, they were well out of range from any Indians firing at them from this higher ground.
Better yet, once the attack down the valley stalled, a charge up the benchland bluffs to where the pony herd was may have been a better alternative. That would be moving further away from his support but would have put him in a position of advantage. Such a move would allow for him to place cover fire for supporting troops bringing the pack train whether it be Custer or Benteen. Probably deserves a thread of its own but I'm not sure anyone has examined the benchlands to determine if they would have made a better defensive/offensive position than Reno Hill.
Very good point you make here Britt. I think it would have been a bold move indeed for Reno to have charged up to the benchland west of the timber to occupy the high ground there to await for his expected support. He would have had an excellent observation post and his position would have continued to tie down the majority of the warriors int he village. It would have been a brilliant move, but I am sorry to say, far beyond the ability of Major Reno to undertake considering his nature and level of self-assurance.
It seems like Reno's command lost the initiative when they stopped and moved the horses with the reserve ammo into the timber instead of keeping them close to the advancing skirmish lines. Once the advancing lines got to the Garryowen loop choke point, a company moving up to the top of the benchland bluffs would have been called for.
It sounds like a great move, however, keep in mind the extended distances involved in this move. The benchlands were a good 1700 to 1800 yards west of his position at the Garryowen Loop. It would not be easy to support a single company out on those bluffs.
Now I've digressed into my hated possible woulda, coulda, shoulda situation. Shame on me. And we are really off topic now.

bc
nonsense. You're ideas give much food for thought and open up new possibilities for an innovative and aggressive commander to undertake.
garryowen,
keogh