Post by Deleted on Dec 19, 2009 13:34:09 GMT -5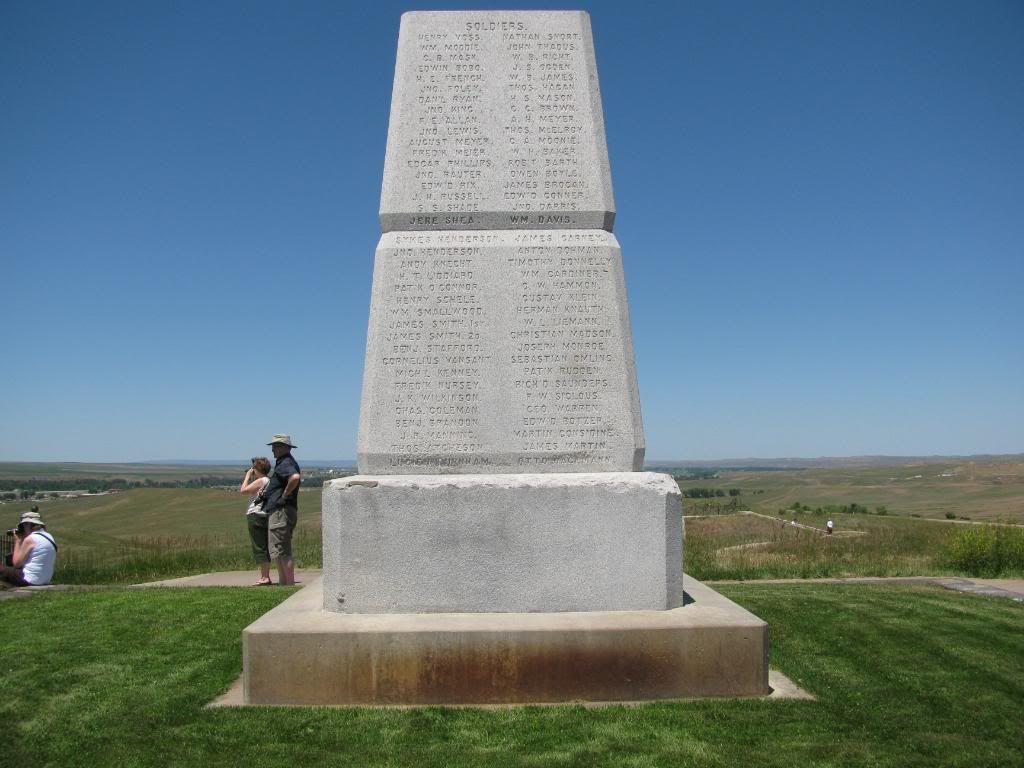 I may have to print out your post and go over it a few times to get the full affect. I've never been good at scrolling up and down on a computer when trying to go back and forth to compare points. It's much easier to have it all in front of me.
Britt,
I totally agree!
Martini # 2 is essentially the same ridge or high point and it is beyond Reno Hill, lower down the river.
Weren't you with Michael Olson and me when we were standing there? I am going to make this post, then modify it if I can find another photo. I believe that when the remarks were made about a sleeping village, Custer and Martini were referring to the small contingent on the east side of the river, the Indians from the Spotted Tail Agency. From 3411, you can see right smack into that area, but you cannot see very far down the river and the Spotted Tail camp may have given Custer a false sense of security, i. e., a smaller village and few if any Indians about. He could not see the extent of the downriver encampment. Reno was engaged when Custer reached 3411, but too much smoke and dust masked much of the valley and even the Indians from whom we have testimony claimed they could barely see. There was probably little firing at that time as I believe Reno's men were busy deploying.
Timing dictates to me that Custer first passed by 3411, seeing his men toward Cedar Coulee, then he cautioned them because they were moving too quickly, then backtracked to 3411. This would explain why Varnum saw the Gray Horse Troop, but not Custer.
It is interesting that you bring up Martini's comments about hearing no firing. I do believe-- as I mentioned above-- that there was only some residual firing by Reno until his men advanced much farther, and the intervening hills and bluffs masked some of it. Plus, I might think that most of the firing was taking place in the western part of the valley as companies A and G were swinging clockwise to head north. That Martini comment further convinces me I am correct in my assessment about what took place on the skirmish line and how that line was developing.
I believe you are correct about the fence post. At first I thought it was at the cutout where the interpretive signs are, but Rich Fox and his brother Dennis, disabused me of that, and then I realized it was a little farther downstream.
I am going back there in 2011 to double-check everything. I do not have any confirming shots from the bluffs and that was a mistake I made when I was there in June. From the roadway there are three "hillocks," any one of which could have been 3411 and I think I may have misjudged which was which. The only way to be sure is to have someone in the valley directing someone on the roadway.
The extent of what Custer saw of the Spotted Tail village may be exaggerated in this picture. For sure, however, he saw some of it and I believe that was what Martini was referring to when he said they saw a sleeping village..
Best wishes,
Fred.