Post by callmeconrad on Sept 30, 2015 9:08:20 GMT -5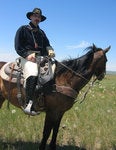 Yes, Conrad, I have replaced your original post intact.
But it isn't. The notes are now out of context and critiques are referred to as conclusions. That's not intact.
If you let me know which quote you feel was doctored, I will be happy to correct it. I have no idea which one you are referring to
This one, with your (twice) removed bit in red.:
keogh - May 17, 2015 at 4:52am "I think my knowledge of military tactics far surpasses your own. That your own particular [infantry] mindset does not allow you to accept it -- especially as it relates to the fix and flank, and even when supported by a professional military officer -- is apparent to all. "
...moving your personal observations and commentary to the end, so as not to interfere with the actual content of my words.
Completely fair if you start following your own rules by posting original documents and accounts as they are and move your own notes, commentary, and amendments to the end so it doesn't interfere with the actual content of the author's words.
if you feel a quote was revised, then let me know what it is and I will be happy to restore it to its orgininal.
What I would appreciate is a revision to "The following are an assortment of
conclusions
critiques that Conrad has reached regarding the statements above."
You are free to list my own views or comments if you wish, but I ask you not to append your own personal views to them in a sordid attempt to change their meaning.
From what I've heard, many who've posted here have felt the same way.
If you want to debate whatever I have said regarding the difference between infantry vs. cavalry mindsets, that's fine. But your post contained neither debate nor questions, simply a misguided attempt to reconstruct my words with your own personal denigration.
It is on topic with the subject of this thread based on this post from you:
"Aug 31, 2015 at 2:35pm keogh said: I have made it clear that I don't believe the term "infantry-minded" is derogatory at all. The great irony here is why you and several others of like mind think that it is."
If you choose to post it up again in its original form it will be removed again and along with your privilege to post here. If you wish to support any of your personal views listed above, you are free to do so
Well that's a bad look. There's a perceived bias that you're using your moderator privileges to delete and control the content of posts that involve you (and it was the second time you edited my original post). I never received notice or a private request to change the content from you or a mod. There's two moderators on this board, yourself and rch. How about letting rch take over the controversial ones which involve you?
For example, lets start with your own misguided commentary:

1) [Read: A cavalry mindset leads to "wise" strategy]

This is your personal opinion of my views. That's fine and dandy as we all have them. Yes, I do believe that officers with a cavalry mindset do tend to develop tactics and strategy that are more appropriate to mobile warfare than those who are not so trained. Your attempt to suggest that a cavalry mindset always leads to "wise" strategy is false and misleading. I have never made such a statement and it is a facetious of you to suggest otherwise.
I'm always willing to be educated. Can you give a couple examples of times where you consider a "cavalry mindset" led to poor strategy?
2) [Read: an untrained cavalry-minded officer can beat well-trained infantry minded officers]

Again, a false and misleading statement appended to my own sentence. The context was in comparing George Washington's leadership abilities (which I designated as cavalry-minded based on his own training and experience fighting Indians in nonconventional military settings vs. those of Gen. Braddock, whom I categorized as having the typical or conventional mindset -- infantry mindset if you will -- whose professional military training far surpased those of Geo. Washington, but failed him miserably at the Battle of the Wilderness when he chose the wrong tactics and maneuver when fighting unconventional forces. That is my point, not the innane and silly comment you make above which suggests "untrained cavalry-minded officer(s) can beat well-trained infantry minded officers."
Then I withdraw this comment and related quote.
3) [Note that cavalry mindset is implied to be superior]

In certain situations it certainly is. In other situations it is not. Yet in your limited comprehension you can only see superiority implied in all situations. This is a deceptive attempt to falsely summarize my own views.
You did imply it to be superior in that post. It's not deceptive.
4) [In the English language -itis is only used as a suffix denoting illness, obsession, or some other abnormal state]

There are a number of definitions for the suffix -itis. I was not referring to it as an "illness", but rather as excesses, tendencies, obsessions, etc. referring to those who cling stubbornly to their own particular mindsets and fail to recognize the existance of others besides their own. You fail us once again when you state it is "only used" to denote "illness ... or some other abnormal state." I have never categorized people who possess this type of mindset as such, contrary to your implication.
I see we're close to agreement here but I think your problem is with the word you used, not myself. We could maybe amend to "In the English language -itis is only used as a suffix denoting illness, obsession, excesses, or some other abnormal state." and put it back with the quotes then?
5) [The infantry mindset won't try to win a battle]

Correction. The infantry mindset under certain conditions (and those conditions defined here by our own infantry minded posters) will tend to prioritize their mission success based on a more immediate need for visible support and less on independent action until that support arrives. I never said they won't try to win a battle, as you falsely surmise, only that their mission priorities centering on the immediacy of support along with concerns over their supply trains will often allow the opportunity for victory in a fast-moving battle to slip away.
Looking at your original quote it was based on:
"If Custer had been more infantry-minded, he would have cautiously fallen back up to the Weir Peaks the moment he saw the size of the village or realized that Reno was retreating from the valley. His primary objective would have changed from victory over the hostiles to how we can protect the pack train at all costs."
This one's in my
maybe
pile based on that "his primary objective" bit.
6) [Read: An infantry mindset involves easily panicked, demoralized thinking.]

Certainly not under all conditions of battle. But when faced with certain fast moving developments characteristic in mobile warfare -- such as a 19th Century Indian battle -- then yes, an infantry mindset can -- not will -- become more easily panicked, with demoralized thinking. Reno's example in the valley is a good example of this, imo. It does not mean, as you falsely suggest above, that infantry officers become easily panicked and demoralized in all combat situations.
I think we're close to agreement here then. Maybe change to [Read: an infantry mindset can become more easily panicked and demoralized than a cavalry mindset in mobile warfare.] and put it back with the quotes?
7) [Please remember keogh thinks Custer's actions were "correct" and Reno and Benteen's were "incorrect", implying that someone who understands the "infantry mindset" is thinking "incorrectly".]

Well of course, that goes without saying. You have heard me say a good many times that 'like minds think alike.' I think it rather obvious that at the LBH Custer's actions were correct as far as his own thinking and mindset were concerned. I think Reno and Benteen believed at the time that their own decisions justified their actions that day. However, I have no doubt that Reno would most certainly have been brought up on court-martial charges had Custer survived this battle, due in large measure, to his own understanding that Reno's mindset that day operated well out of synch with his own mission command orders.
So we agree. Good. Let's put it back with the quotes then.
So you see, Conrad, I don't appreciate you appending your own false and misleading constructions onto the end of my own statements. Keep them separate, thank you, and I will be happy to address them individually as I have done above.

Separating the notes isn't really a reasonable proposition as no one (including ourselves) will know which quote we're talking about. I'll make some changes based on your suggestions and we can keep revising before I repost.
cheers,
conrad